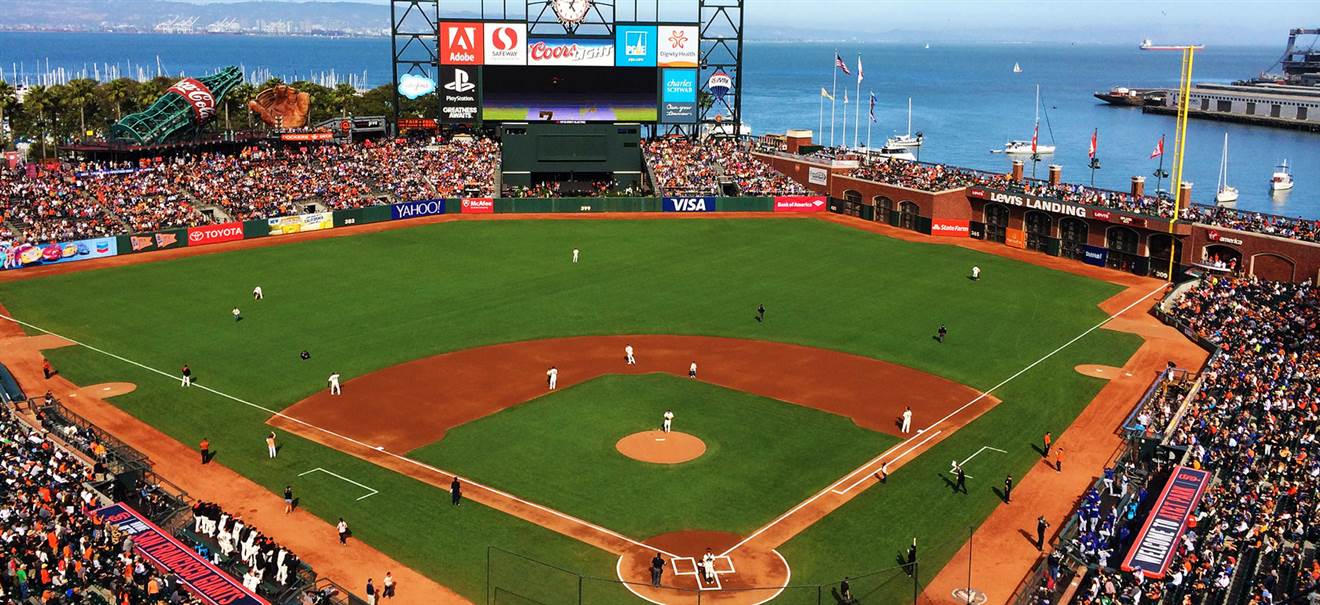 Giants Baseball Stadium Tour
To product
The Giants Baseball stadium is the ballpark where home runs can be "splash hits" and the breathtaking Bay view rivals the action on the field. 
It's where one of baseball's most hallowed franchises plays inside an architectural landmark. On your behind-the-scenes ballpark tour of AT&T Park you will get to go places only the players and staff go.
What can you expect?
The tour includes:
The Field Warning Track
A Major League Dugout
Visitors' Indoor Batting Cage
The Visitors' Clubhouse
The Press Box
A Luxury Suite
All tour stops are subject to change depending upon team schedule and area availability.


Address

: 

AT&T Park, 24 Willie Mays Plaza, San Francisco



Opening hours:
The tours are daily available at 10:30am  and 12:30pm
In June, July and August are available additional tours at: 11:30am and 13:30pm
On the 20th of June tours are only available at 10.30am and 11.30 am.
Please note:
The tour is NOT available on the 25th of December and on the following dates:
1st of February
April 8th, 13th, 17th and 27th
May 3rd, 14th, 18th, 21th, 25th, 26th, 28th
June 8th, 12th, 15th, 21st, 25th and 29th
July 3rd, 10th, 13th , 27th and 30th
August 13th, 17th, 28th and 31st
September 7th, 11th, 14th and 28th
November 27th.